The Dominance of Purple in 2018
Since the announcement in December 2017 that the Pantone Color of the Year for 2018 was ultra-violet, it's probably no coincidence that we're seeing purple everywhere. Purple has always been prized as a color associated with wealth, royalty and power. Can that mystique really translate well to the design world?
The answer is a definitive yes.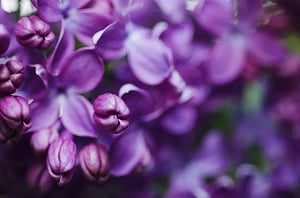 According to Vogue, designers prominently featured the fashionable color already on the runway during the spring fashion show. Models draped in Gucci, Moschino and Salvatore Ferragamo strutted their plummy stuff draped in ultra-violet hues.
Country Living magazine marked "vivid velvet sofas" dressed in violet as a definite in, along with other jewel tones set to dominate the home furnishings market in 2018.
But traditional style icons are not the only ones raving about purple this year. Online store Modern Digs is specifically carrying purple items to be sure they're riding the ultra-violet wave. They tout rugs, throws, accent chairs and pillows as perfect purple partners for decorating mavens everywhere.
Even The Family Handyman is getting on the purple bandwagon. They offer ten ideas to use ultra-violet in your decorating scheme without going plum crazy. Some of their fun ideas include using purple in picture frames, in bedding and on bedroom walls and even livening up your living space with a purple sofa.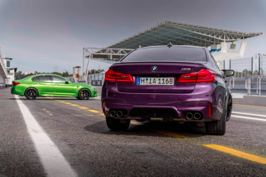 Cars aren't being left out. BMW has come out with a line of 2018 M5s in a wide range of candy-coated colors, including (you guessed it, didn't you?) Purple Silk.
If you're looking for performance fabrics in purple, you won't have to search far. You can find varying shades of purple in stain-resistant solids and patterns and in a variety of fabric styles. Designers are draping pillows, sofas, armchairs and even headboards in passionate performance purple hues. So, you can be purple and pristine.
It's a great year for purple and for those who love it. Wouldn't Prince be proud?
Performance Fabric vs. Furniture Protective Spray. What's the difference?
Learn more by clicking below!