LiveSmart Spotlight: Jeffrey Thomas
Jeffrey Thomas, senior staff accountant for Culp, is no stranger to the creative side of life…and business.
"I enjoy turning cake into a piece of art," Thomas said.
"I have had the opportunity to make a cake for La-Z-Boy, one of Culp's biggest customers. I designed the cake into the shape of a sofa and ottoman."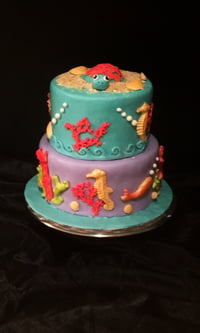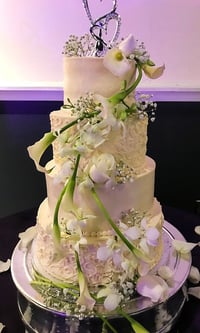 While cake design has been his side business for seven years, Thomas has been part of the Culp accounting team for the past 15 years.
"I started Culp in 2003 after receiving a call from a staffing agency," Thomas said. He didn't know much about the industry when he first started but found himself drawn to the company designing unique products for everyday living. After only three months as a temporary employee, Thomas was hired full time as an accounting clerk.
Shortly after receiving his Bachelor of Science in Business Administration from NC A&T University, Thomas was again promoted to Staff Accountant. But Thomas wasn't ready to stop there. After completing his undergraduate degree at NC A&T and while working as a staff accountant at Culp, Thomas decided to continue his education and received an MBA from Strayer University. "Earlier this year, I was promoted to Senior Staff Accountant," Thomas said.
He hails from a large family and is the second youngest of eight children, raised in a small town on the coast of North Carolina, just minutes away from Ocean Isle and Sunset Beach. "Being a part of a huge family shows me the value of having family in my life."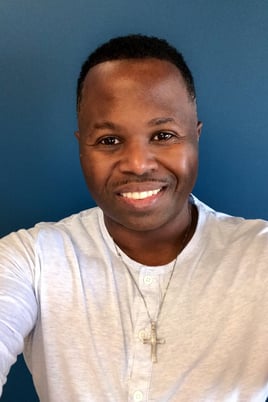 His typical day at Culp includes managing accounts payables, reconciling financial statements and reports, and other accounting projects.
Thomas has a positive outlook on life both personally and professionally. He enjoys interacting with others throughout his daily activities, offering a listening ear and a helping hand. His favorite quote is "Find happiness in the simplest of things."
It's no accident that Thomas has found a home at Culp for the past 15 years. "I am fascinated by art and design," Thomas said. "I have recently developed a passion for home interior design and have been updating the rooms in my home!" He is frequently intrigued by the displays and themes Culp furniture designers create in the design area at Culp.
When asked what industry trend he thinks is here to stay, he said it was a tough question to answer. "Design is like technology; it is forever growing and changing to become better."
When asked what his favorite Culp fabrics are, Thomas didn't hesitate. "I like the LiveSmart line by Culp. We no longer have to buy darker furniture to hide stains. Now Culp has produced a fabric that's stain resistant, which allows you to purchase lighter colored furniture to brighten up your home."
Are you prepared to buy a new sofa or chair?
Find our by downloading our questionnaire!