LIVESMART AT THE UNC DEAN DOME 💧
LIVESMART. LIVE FAST. LIVE TOGETHER
Rob Culp's love for the Tar Heels was almost as deep as his love for his family and company.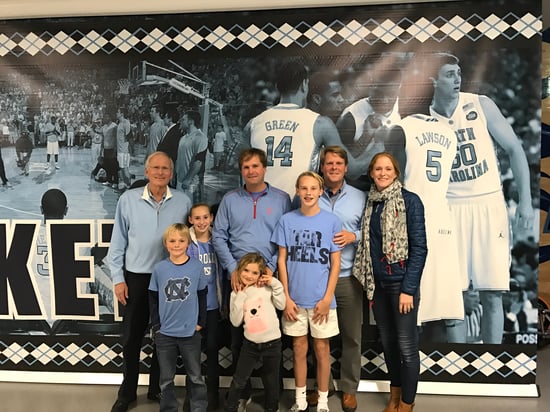 "We've always been big Carolina basketball fans," said Iv. "I remember going to the 1982 National Championship with my parents, the last game in Carmichael, the first game in the Dean Dome, and we always watched games as a family with my brother and my sister. I loved it, and my dad loved it. It was one of those things that just passed down generationally, and we enjoyed being a part of it."
As a way to celebrate Rob Culp's legacy and his beloved alma mater, UNC Chapel Hill, the Culp family + Culp Inc. gifted LiveSmart performance fabric to recover the 10,000 lower-level and mezzanine seats in the Smith Center Dean Dome.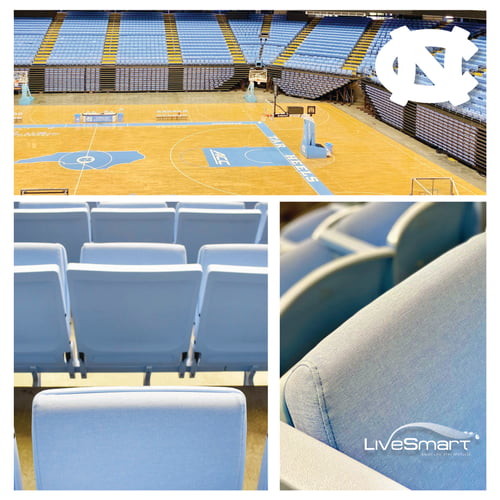 "It's a perfect marriage of what our company's values are," said Iv. "We're a public business with a family culture. To my dad, family and business were the same, and it's truly special to be able to honor him in this way.
It's an incredible honor to have our, TRUE CAROLINA BLUE, Linette LiveSmart Performance fabric, protecting the Tar Heel fans as they cheer on their UNC Tar Heels. #GoHeels 💙
Check out the full article here: https://goheels.com/news/2022/1/11/general-culp-family-honors-their-father-with-a-unique-gift.aspx
Follow us on Instagram, Twitter, and Facebook for daily updates on the best performance fabric.