New Year, New Color! Pantone Announces 2021 Colors Of The Year
With the reveal of Pantone's two (yes, TWO!) colors for 2021 we are given the sense of positivity and optimism. And who doesn't need to feel both, especially after the year we all have had.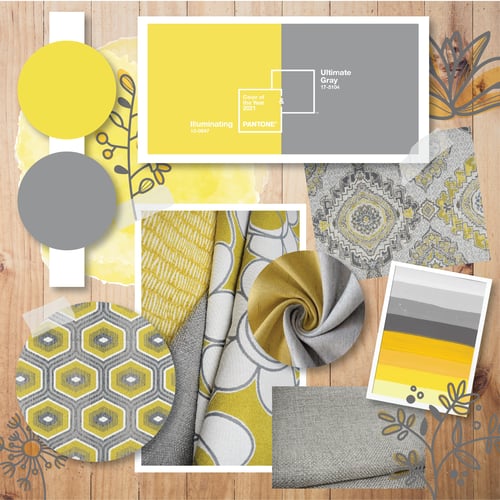 The two colors; PANTONE 17-5104: Ultimate Gray and PANTONE 13-0647 Illuminating are meant to stand comfortably alone yet complement one another. Leatrice Eiseman, executive director of the Pantone Color Institute, said "The selection of two independent colors highlight how different elements come together to express a message of strength and hopefulness that is both enduring and uplifting, conveying the idea that it's not about one color or one person, it's about more than one"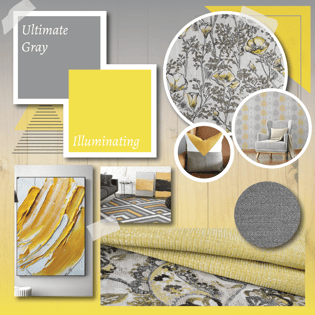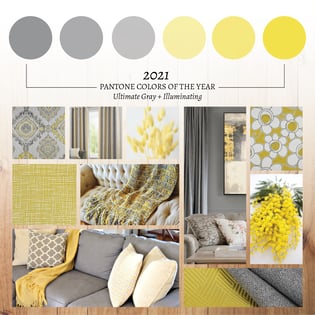 An innate reminder that sometimes real beauty lies in the spaces outside the lines and calm comes from knowing perfect isn't the only way to be, our Horizon trend portrays just that. Taking our spin on the #Pantone2021 colors of the year, the pairing of a soft, dependable grey and butter yellow creates a comfortable and calming space. The gradual softening of what has become a very familiar color palette evokes harmony and soothes overstimulated eyes.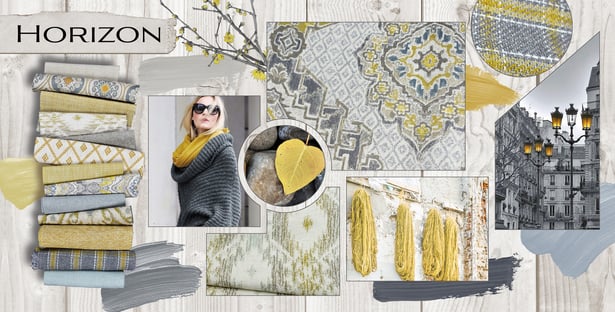 Practical and rock solid but at the same time warming and cheerful, this is a color combination that we can stand behind!
Follow us on Instagram, Twitter, and Facebook for daily updates on the best performance fabric.