LiveSmart Designer Spotlight: Tammy Buckner
One of the best things about making beautiful performance fabric is the people we get to work with every day. What we do, essentially, is make art with fabric. And it's tough to make gorgeous things without passion, heart and fun. Those words describe the characteristics of many of our people, including today's designer focus!
Let's shine the spotlight bright on Tammy Buckner, Senior Vice President of Design and Marketing.
Tammy is a native North Carolinian from Chapel Hill. Her first love is her beautiful family. Tammy's second love, however, is the inherent melding of math and art - which ultimately carried her into the world of textiles.
I sat down with Tammy and asked her to share a few insights into her style, her life and her work.
JM: How did you get into textile design?
TB: Growing up, I always loved math and art. I knew I wanted to do something that combined the two. Architecture was always my plan until I learned about textile design. It was the perfect fit and I've loved having a career I enjoy so much.
JM: Describe your personal design style.
TB: Casual and eclectic. I love things that are unique and imperfect. I'm a huge fan of anything with reclaimed wood. The more paint peeling, the better!
JM: What's the best fabric you've ever seen?
TB: That changes by the day. You will love one and think it can't get any better. The next day, you fall in love all over again with another.
JM: What is your favorite fabric you have designed for LiveSmart by Culp?
TB: Probably the pattern group Kismet. It's a fun, modern art inspired piece.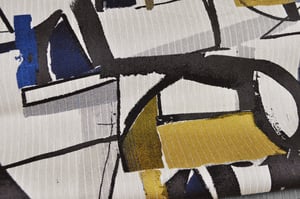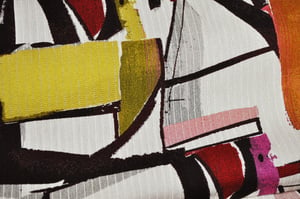 JM: What does a typical day look like for you?
TB: There is never a typical day at the office. There's always something unexpected thrown your way each day. It's never boring and always an exciting challenge.
JM: What gives you inspiration?
TB: Everything around me! I'm constantly looking at color and pattern within everything I come in contact with.
JM: What is your favorite quote?
TB: I have several but the one I think of most is probably "Lead, follow, or get out of the way."
JM: What is your ideal Friday night?
TB: Grilling at home with my family or friends.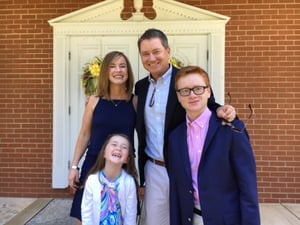 JM: What do you love about what you do?
TB: It's always changing. I love the ever changing color and trends in our industry.
JM: Last, but certainly not least, what is the next big design trend for 2018?
TB: I think color coming back in a big way for all-over body cloths. The last few years neutrals have reigned as the go-to choice for sofas. I'm seeing more and more designers make bold moves by replacing these neutrals with rich, vibrant color.
Thanks, Tammy, for taking part in this week's designer spotlight!
Learn more about why Performance Fabric is the best choice for your furniture!
Learn more by clicking below!