Delta Children: Performance Fabric Furniture for Practical Parents
Our children are the beneficiaries of the vast majority of our time, our energy and our money. From the first time we hold their tiny bodies moments after they take their first breath, they captivate us. As their caregivers, teachers and playmates, we navigate the world in an entirely different way. We consider how they will react and how they will feel in almost every scenario during our days. And we watch apprehensively while they leave chaos in their wake in every single room of our home.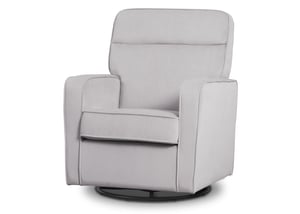 Creating, exploring and experiencing are the three main jobs of childhood. As parents, it's up to us to create a home environment that both embraces this and prevents permanent damage to our homes and our wallets. It can be a tough balancing act.
After all, how many times have you nixed an idea because of the amount of mess it would create or because you feared that your beloved furniture would definitely suffer from, say, the creation of a finger painting masterpiece? The good news is this: you don't have to clip the creativity of your budding Picasso. Today's parents have superior choices in fabric and furniture that will keep homes in great condition well past the messy toddler years.
You may have heard of Delta Children. Since 1968, when they began creating stylish children's products with safety and quality in mind, they have been committed to improvements in furniture. They offer nursery furniture sets, baby gear, strollers, mattress and toddler furniture in fashions that both parents and kids appreciate.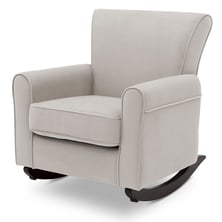 Because of their commitment to quality, they are now offering the Delta Children Lancaster Rocking Chair covered in performance fabric from LiveSmart by Culp. I'm a little biased (maybe more than a little), but I have to say that draping nursery furniture in stain-resistant and water-resistant fabric is a brilliant idea. No more worries about spit-up, potty accidents or spills! It sounds like a dream to me.
Where else in your home do your tiny purveyors of chaos have free reign? You want children's rooms to be not only adorable but safe and tidy. Performance fabric in a child's room just makes sense.
Covering furniture in heavily-used rooms, like nurseries and children's bedrooms, in performance fabric that will look fabulous for years can make your home feel like the haven it is designed to be. Instead of worrying about the mess, you can embrace and encourage your child's creativity, exploration and daily experiences. You can let them do their jobs because your job just became a lot easier.