Enjoy Dorm Life, Stay Spotless 💧
Starting college is a huge change for students as they embark on their own. Moving away from family and friends for the first time, managing roommates, class schedules, tuition, books, and meals can be very stressful. But what might not be in the forefront of their minds is the cost of furnishing a dorm room, a place that will become their home away from home. It will be a part time bedroom, living room, study space and kitchen.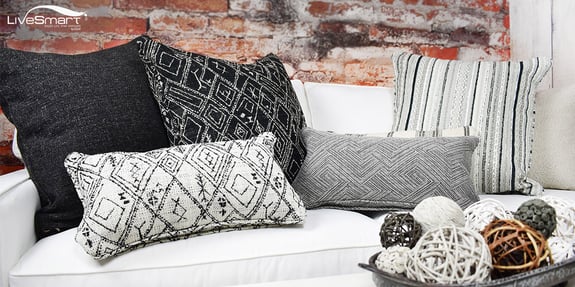 For many students, one of the first big steps in the college experience is moving into a dorm. Students and their families will spend an average of $836 on clothing, electronics, and dorm furnishings, according to an annual survey, by the National Retail Federation. Families of college-bound students spent a combined $8.3 billion on furnishings for college dorms and apartments in 2020. This year, a larger chunk of that will be spent at home furnishing and decor stores, the report notes.
Planning and preparation are the keys to success in so many aspects of our lives and preparing for dorm room living is no exception! After all, the more prepared you are, the less stress you'll feel during the move-in process.
Begin the planning process by gathering as much information as possible about your new "home away from home". Most colleges and universities provide detailed information regarding student housing on their websites. Knowing what furniture comes standard with the dorm room is the first step in helping you determine what you need to bring along. Check your college's institution-specific guidelines for what you can and can't bring.
College furniture is a dorm necessity for all college dorm rooms. Unless sitting on your dorm room floor or having your friends use your Twin XL bed as a college seating option suits your taste, you'll want dorm furniture. The dorm room furniture pieces you'll need most are small scale sofas, dorm chairs, or any other dorm lounger type college seating. There are a few methods to decorate a space in a savvy, fashion-forward way; thrift stores, hand-me-downs from family members and online deals to name a few. But why not invest in a piece or two that will carry you through your 4-years and beyond! A comfy sofa, futon or a cozy study chair is a great addition to take your 'home away from home' from bland to glam (star eyes emoji) Dorm rooms aren't known for being spacious. You'll need to make the most of that humble little corner of campus that you'll soon be calling home. Who says dorm rooms have to be boring? Redesign your space with furniture that's fit for you.
But what happens if, during one of your many many study parties, someone spills and leaves a stain? Then that oasis of comfort becomes a sticky mess. And what college student wants to pay to have their sofa cleaned?
Enter LiveSmart Washables!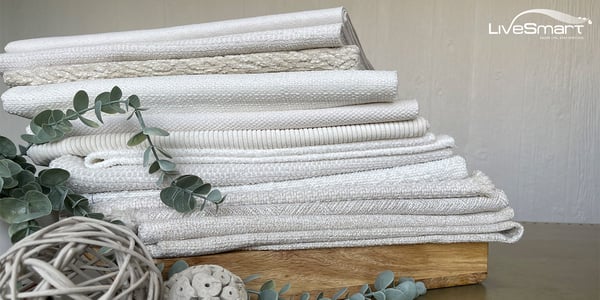 The Washables by LiveSmart performance fabric collection offers an array of easy-care fabrics in a variety of colors and textures. Our washable fabrics have all the great qualities of LiveSmart Performance Fabric - water repellency, stain resistance and easy clean - with the added benefit of machine washability. These fabrics retain their smooth fit and casual drape ensuring that you get the most out of your long-term furniture investment. Washables offer a variety of pieces constructed with high quality, affordable stain-resistant fabrics. These performance fabrics give furniture the ability to withstand living with a pet, kids, or a messy roommate.
The beauty of our Washables slipcover line is they are meant to be washed at home, wherever that may be at the moment. And if you get bored of the color, no need to just live with it or buy a new set - just replace the slipcover with a new one or swap out some fun LiveSmart pillows.
College is stressful enough. Why not live worry-free with LiveSmart 💧
Wishing you and/or your new student the best of luck as they head off on their new adventure!
It's time to #EnjoyDormLifeStaySpotles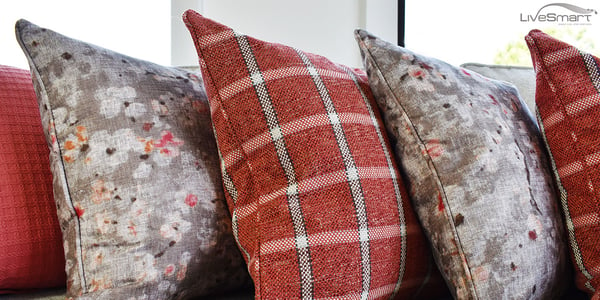 Follow us on Instagram, Twitter, and Facebook for daily updates on the best performance fabrics!